Ministries can partner with Liberty Church Network by either joining as an active member (through our Local Centers) or coming alongside our efforts to support our organizational goals with financial donations. LCN Local Centers provide a growth and support structure for making new disciples, and also serve as a network for planting churches on a national and international level.
Become a Member
As a member you will be connected within a region to a Local Center. Within this Local Center you will have access to many resources and opportunities to grow as a disciple-maker through encouragement, education, coaching and networking. Any questions you may have can be sent to Rob Wetzel, LCN Director, or to [email protected]. Liberty Church Network looks forward to your connection and contribution to our mission of Making Disciples who Make Disciples!
Agree with the vision, mission and doctrine of our organization; About Us.
Agree to participate and help strengthen the efforts of our network and your home Local Center.
Give financially to help further the mission of making new disciples with a minimum of $100 per month commitment.
Involvement in a monthly Local Center coaching group in your area.
Access to Local Center coaching opportunities for staff members.
Extensive coaching modules to be used during your Local Center gatherings with a wide range of relevant topics to help in your disciple-making.
Access to our complete library of LCN resources and videos.
Access to nonprofit legal advice through the Liberty Counsel.
Liberty Church Network (LCN) is proud to extend two scholarship opportunities for courses either taken through Liberty University Online or as a resident undergraduate at Liberty University.

This scholarship is for LCN Pastors and their staff/spouses, as well as for LCN Staff; this is NOT for the children of these recipients nor for LCN affiliated church members. Liberty features more than 250 online programs — all of which provide a flexible, eight-week format. To find out more about this Liberty online scholarship, please visit www.LUOnline.com/LCN or email Liberty University Corporate Education Specialist, at [email protected].
Award:
15% tuition discount,* toward completion of any degree program.
Emergency Response Personnel and Military benefits.
Life experience/Transfer credit.
Personal representative at Liberty for your Human Resources office and employees.
*Please note, this discount does not cover any tuition amount already paid by you or your employer.

This Scholarship is for Liberty Baptist Fellowship Chaplains, LCN Staff, LCN Pastors, and church members of LCN affiliated churches. Liberty University offers many undergraduate degree programs to equip and develop students with necessary values, knowledge and skills to have a significant impact in their workplaces and culture.
Award: $1,000 per year for up to four years
Eligibility:
Student must attend or be a member of a church affiliated with the Liberty Church Network or in the Liberty Baptist Fellowship Chaplain program prior to matriculation.
This award is not stackable with the Southern Baptist Conservatives of Virginia or Virginia Scholarship (Must be a legal, domiciled resident of the state of Virginia, awarded $1,500 per year for up to 4 years.)
Obtain prior approval through LCN office by emailing

[email protected]

.
Verification:
Pastor must submit a letter on the church letterhead stating the applicant attends or is a member of the church and that the church belongs to either the Liberty Church Network or Liberty Baptist Fellowship organizations.
Fax to the Office of Admissions at (800) 542-2311 or email to

[email protected]

.
Annual Refuel Conference every October.
Connections for you and your staff with LCN members around the country.
Opportunities to network with LCN affiliate organizations.
Monthly newsletter with information on events happening within LCN; Newsletter.
Opportunities to participate with other LCN members on their events, environments and experiences locally, nationally and internationally.
*If membership is not an option for you at this time, your prayers and a consideration of a donation of any amount is greatly appreciated to help us with our endeavor to make new disciples!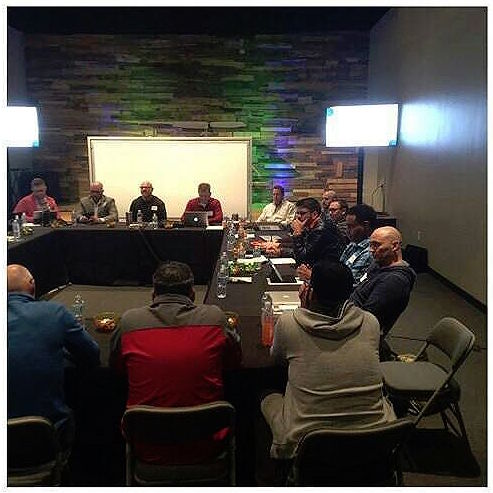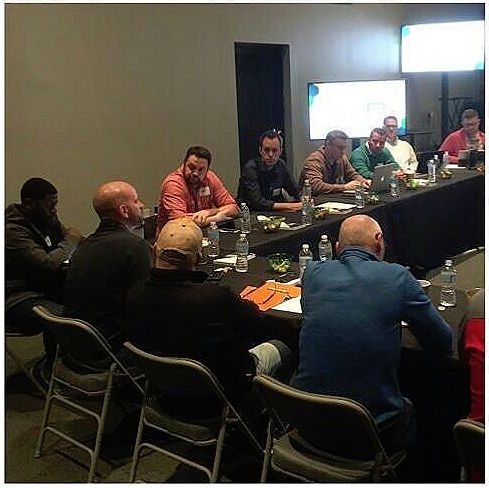 When setting up a recurring donation, in the 'Transaction Details' box, simply enter the amount of your monthly donation, select 'Monthly' as the frequency, select whether or not this donation is credited to you as an individual or to your organization, and if necessary include the organization's name. For one time donation, enter all the same information except leave frequency set to 'One-off'.  If you are currently attending or involved with a Local Center please let us know that as well!