Mission
To make 1,000,000 new disciples by 2025 via a network of 10,000 local churches connected through 500 Local Centers.
What has happened since 2015 through LCN partners?
Local Centers – 33
New Disciples Made Nationally – 21,944
New Disciples Made Internationally – 1,058,954
New Churches Planted Nationally – 333
New Churches Planted Internationally – 47,800
Vision
The Great Commission of Jesus found in Matthew 28:19-20, "Therefore go and make disciples of all nations, baptizing them in the name of the Father and of the Son and of the Holy Spirit, and teaching them to obey everything I have commanded you. And surely I am with you always, to the very end of the age."
Disciple-making: A passion to make new disciples.
Relationships: A network of pastors/leaders/ministries who are committed to the same mission.
Investment in Pastors: Coach local pastors/leaders to reach their city and to make new disciples.
Sacrificial Giving: Encourage pastors/leaders/ministries to give for the purpose of planting more LCN
local centers.
Kingdom-Mindedness: Join together to advance His Kingdom in every city.
Passion for the City: A desire to reach the city and not just build a church/ministry.
Networking: Connect pastors/leaders to advance the mission.
Local Centers: Connect 10,000 local churches through 500 Local Centers that will coach and equip
pastors/leaders to make new disciples.
Healthy Churches: Coach, resource and connect pastors/leaders to lead ministries that are more
effective in making new disciples.
Church Revitalization: Support struggling churches/ministries/pastors to be revitalized and to thrive once more as churches that make new disciples.
Church Planting: Plant all models of churches by partnering with like-minded networks and
denominations that have a passion for making new disciples.
We are organizationally structured to operate on a local, regional and central level. Here is what happens at each level:
Local Center:
Coaches and offers training for pastors on making disciple-makers.
Provides networking and resourcing for local pastors.
Plants disciple-makers and churches.
Regional Center:
Coaches and guides Local Center leaders.
Provides networking and resources for Local Center leaders.
Central Office:
Provides networking and resourcing for Regional/Local Centers and LCN pastors.
Provides administrative support for Regional/Local Centers and LCN pastors.
Provides direction to the overall organization through Executive Team and Regional Leaders.
Being a part of a network of pastors and church leaders from across the United States and internationally; joined together in the common goal of supporting and encouraging one another and growing the kingdom of God through disciple making.
Opportunities for spiritual renewal and growth through monthly local center gatherings, as well as our annual Refuel conference held each October.

The Liberty Church Network (LCN), formerly known as the Liberty Baptist Fellowship and the Liberty Church Planting Network, was formed in 1981 under the direction of our founder, the late Dr. Jerry Falwell. The purpose of our organization was to train new pastors and plant new churches in the United States. In the first three decades our organization planted 5,000+ US-based churches. This makes LCN one of the largest and oldest church planting networks in the country. Starting in 1982 the organization also began endorsing military chaplains. To find out more information on LBF and their work with chaplains visit their website at https://libertychaplains.org/.
We affirm
our belief in one God, infinite Spirit, creator, and sustainer of all things, who exists eternally in three persons, God the Father, God the Son, and God the Holy Spirit. These three are one in essence but distinct in person and function.
We affirm
that the Father is the first person of the Trinity and the source of all that God is and does. From Him the Son is eternally generated and from Them the Spirit eternally proceeds. He is the designer of creation, the speaker of revelation, the author of redemption, and the sovereign of history.
We affirm
that the Lord Jesus Christ is the second person of the Trinity. Eternally begotten from the Father, He is God. He was conceived by the virgin Mary through a miracle of the Holy Spirit. He lives forever as perfect God and perfect man: two distinct natures inseparably united in one person.
We affirm
that the Holy Spirit is the third person of the Trinity, proceeding from the Father and Son and equal in deity. He is the giver of all life, active in the creating and ordering of the universe: He is the agent of inspiration and the new birth; He restrains sin and Satan; and He indwells and sanctifies all believers.
We affirm
that all things were created by God. Angels were created as ministering agents, though some, under the leadership of Satan, fell from their sinless state to become agents of evil. The universe was created in six historical days and is continuously sustained by God; thus it both reflects His glory and reveals His truth. Human beings were directly created, not evolved, in the very image of God. As reasoning moral agents, they are responsible under God for understanding and governing themselves and the world.
We affirm
that the Bible, both Old and New Testaments, though written by men, was supernaturally inspired by God so that all its words are the written true revelation of God. It is therefore inerrant in the originals and authoritative in all matters. It is to be understood by all through the illumination of the Holy Spirit, its meaning determined by the historical, grammatical, and literary use of the author's language, comparing Scripture with Scripture.
We affirm
that a church is a local assembly of baptized believers, under the discipline of the Word of God and the lordship of Christ, organized to carry out the commission to evangelize, to teach, and to administer the ordinances of believer's baptism and the Lord's table. Its offices are pastors and deacons and it is self-governing. It functions through the ministry of gifts given by the Holy Spirit to each believer.
We affirm
that Jesus Christ offered Himself as a sacrifice by the appointment of the Father. He fulfilled the demands of God by His obedient life, died on the cross in full substitution and payment for the sins of all, was buried, and on the third day, He arose physically from the dead and ascended into Heaven where He now intercedes for all believers.
We affirm
that each person can be saved only through the work of Jesus Christ, through repentance of sin and by faith alone in Him as Savior. The believer is declared righteous, born again by the Holy Spirit, turned from sin, and assured of heaven.
We affirm
that the Holy Spirit indwells all who are born again, conforming them to the likeness of Jesus Christ. This is a process completed only in Heaven. Every believer is responsible to live in obedience to the Word of God in separation from sin.
We affirm
that Adam, the first man, willfully disobeyed God, bringing sin and death into the world. As a result, all persons are sinners from conception, which is evidenced in their willful acts of sin; and they are therefore subject to eternal punishment, under the just condemnation of a holy God.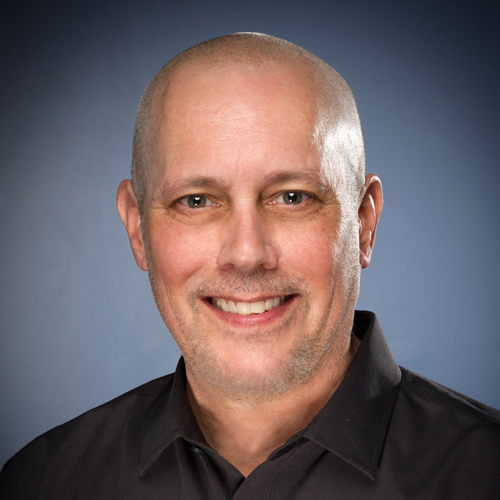 Nathan Cline
Vice President
Jonathan Falwell
Executive Chairman
Jason Schonfelder
Treasurer
Dr. Steven Keith Ch, Col USAF [Retired]
LBF Endorsing Agent
Office: (434) 592-7649